Cabaret & Cabernet Night is an annual spring fundraiser that benefits the Bethel Youth Drop-In Center (YDIC). The Bethel Youth Drop-In Center provides after school care for elementary kids as well as running a 6 week summer camp. While affiliated with Bethel Lutheran Church YDIC does not offer religious instruction or programs and  is it governed by it's own board of directors.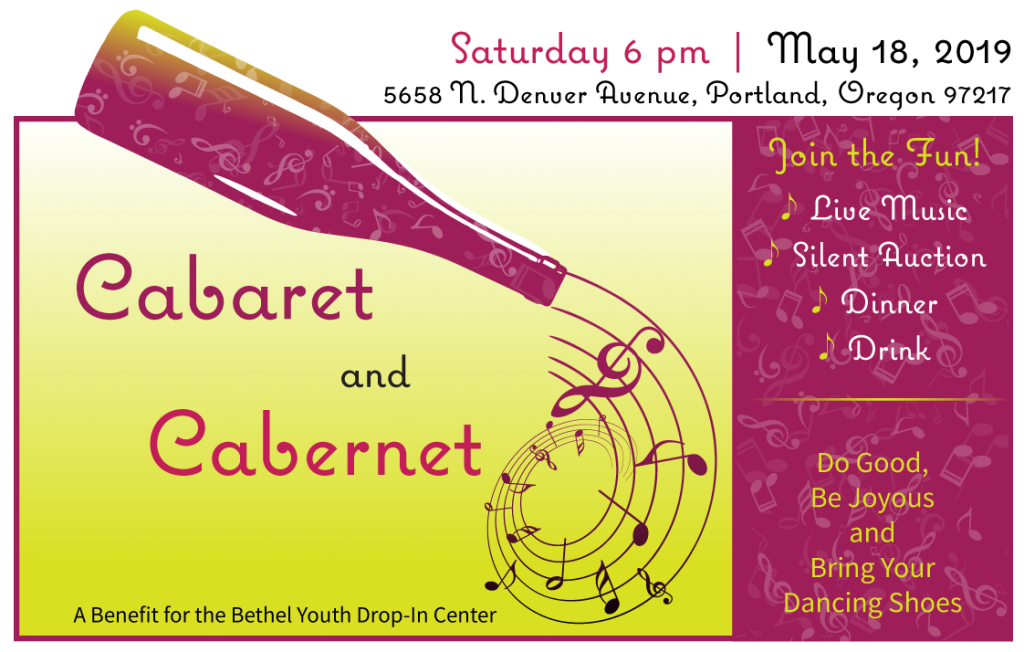 Cabaret and Cabernet 2019 | May 18, Saturday 6 pm
Save the date! Reserve your tickets now!
Join us for a festive evening of fun and fundraising for the Bethel Youth Drop-in Center. $20 each or $150 for a table of 8. Please use the form below to email Bethel Lutheran Church for reservations or call YDIC at 971-717-5734 .
---
[contact-form-7 id="1268″ title="Contact Bethel_Cab n Cab"]
---
History of Bethel YDIC
The Bethel Youth Drop-In Center was started by Loretta VanDyke. Loretta was the person who first noticed the children of our neighborhood needed a safe space to learn, to play and to grow. With her love for children and her keen insight into their needs, coupled with a good dose of steadfast tenacity, Loretta planted the seeds that are now our Bethel Bethel Youth Drop-In Center and Summer Day Camp, launched in 1991 and 1998 respectively.
Photos from 2018