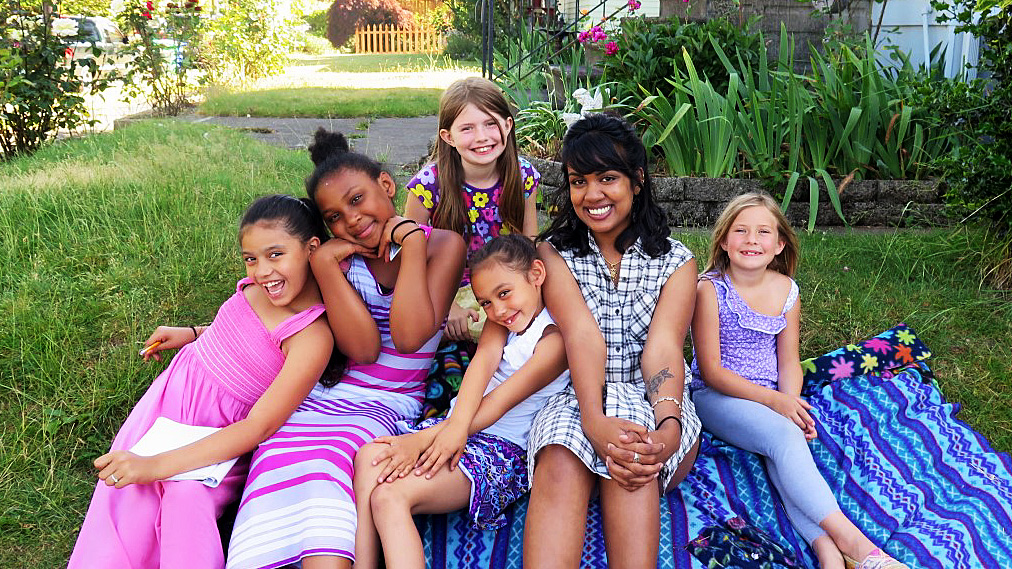 For over 25 years, Bethel Neighborhood Youth Drop-In Center (YDIC) has been providing a safe place for kids in the neighborhood of Bethel Lutheran Church in North Portland.
We're a non-religious organization that welcomes elementary aged children to our After School and Summer Drop-In Programs. We operate with an independent Board of Directors in partnership with Bethel Lutheran Church. Our mission is to provide a safe place for kids to play and learn, to relieve family stresses, and to help neighborhood children avoid gangs, drugs, and destructive activities.
The Bethel Neighborhood Drop-In Center is supported through grants and the generous donations of our friends. Activity fees cover only a small portion of our operating costs. Many hours of labor are donated by teens and adults of all ages. Craft and sport supplies and equipment and snacks are donated as well. If you would like to support the center in some way, please let us know.
During the school year, children in grades one through five attending Beech and Chief Joseph Elementary school students may enroll in an afternoon program for after school care. The Center is open every day Portland Public Schools is open; hours are 3 pm to 5:30 pm. Children are enrolled on a first come, first served basis until all spots are filled.
Staff meets your child at their school at dismissal time and accompanies them back to Bethel's building. They are offered a substantial after-school snack. There is time set aside for homework, reading or mathematics games. Once school work is done, children may choose an activity – games, crafts, outdoor play (weather permitting).
In the summer, students going into first through fifth grades are eligible to enroll in a six week summer camp program.
Scholarships are available. Contact the YDIC for more information about both programs.
Director: Tammy Gover