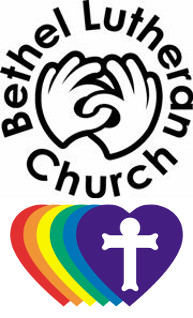 Worship: 10:00am Sundays
Community Breakfast: 9:00am Sundays
Pastor: Michael Keys
Assistant Pastor: Christine Core
Join us for this year's Bethel play, Desperate Churchwives for more information visit the page under the "Community" Tab.
Bethel Lutheran Church is part of the Evangelical Lutheran Church of America and is a Reconciling In Christ Congregation.
We, the community of Bethel Lutheran Church, are committed to openly welcoming you.